Sustained effort and funding are needed to make a real difference to the lives of our patients and caregivers. HNF is committed to providing care regardless of any patient's financial means.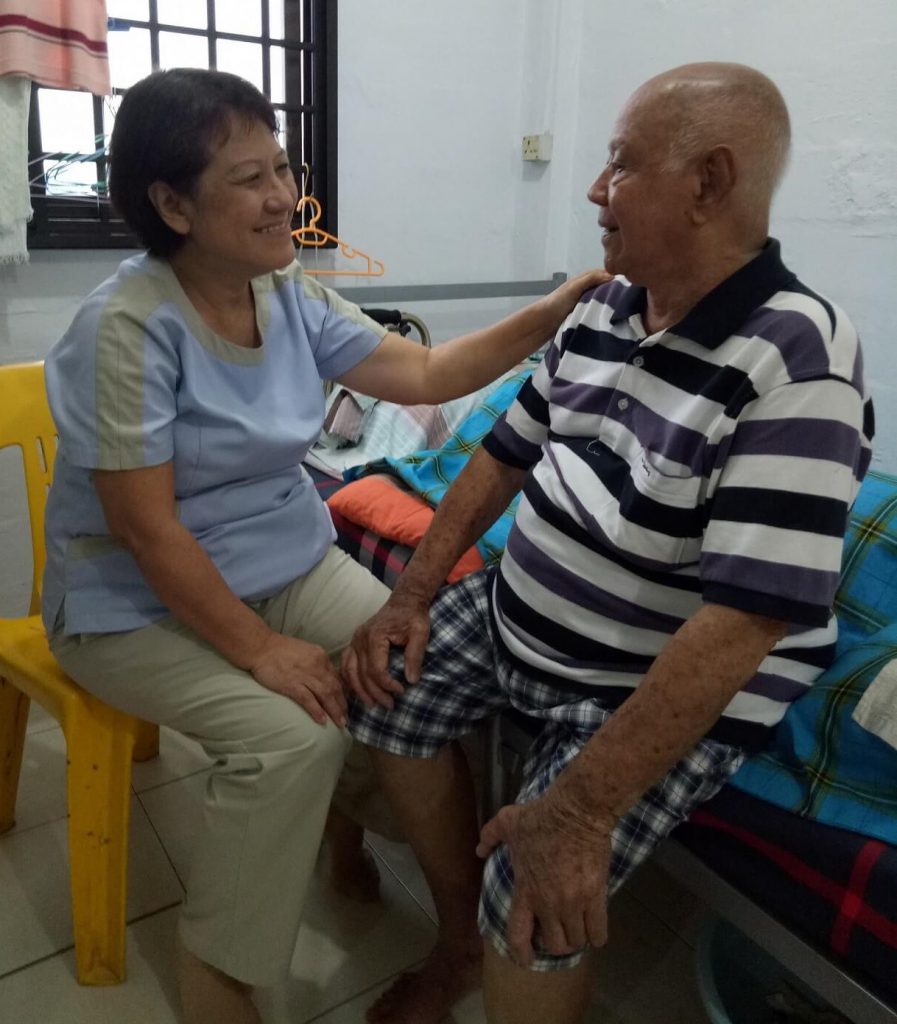 88-year-old Mr Mohd Hussain bin Yusof came under the care of HNF in 2012. He lives alone in a rental studio flat. He suffers from multiple chronic conditions including chronic kidney disease and diabetes. Every day, he takes more than 10 different medicines. He uses a urinary catheter, and that requires maintenance as well.
HNF is honoured to help Mr Mohd Hussain to cope with his conditions. Our care team visits him regularly to check on his well-being, pack his medication and change his urinary catheter. Under the care of HNF nurses and with their encouragement, Mr Mohd Hussain has retained physical independence, and takes care of his daily needs by himself.  He keeps to a routine and participates in the community.
As Mr Mohd Hussain has no income and no family financial support, HNF fully waives his nursing fees. In addition to providing financial help, HNF volunteers also assist in making sure that his home is comfortable, safe and clean.
Your donation makes it possible for us to continue to provide timely care for patients like Mr Mohd Hussain, without adding to their financial burdens. Your giving will help us embrace our frail and needy patients with all-round support, so they can continue to live in their homes with some comfort and with dignity. 
PLEASE DONATE NOW, via:
Giving.sg portal

(all transaction fees are waived from 1 April 2021 to 31 March 2022)
– To create an account, link to FB or click "Sign Up Here!"
Giro donation (one-time or monthly) – Please complete the Giro Form and mail it to us.
Cash or cheque donation – Cheque to be made payable to "Home Nursing Foundation"
In line with the COVID-19 circuit breaker measures, our administrative team is currently working safely from home. We seek your understanding that there may be a slight delay in the processing of donations and the issuance of receipts during this period. We encourage our donors to donate via credit cards. Thank you for your support.
*HNF is an approved Institution of a Public Character (IPC). As an IPC registered charity, HNF is able to issue tax deductible receipts for qualifying donations to donors. All donations to HNF will qualify for 2.5 times tax deduction.